Advanced themes (Pro)
If you are on a Pro plan, you have access to the Theme feature.
Using this feature you can select any number of token sets and save it as a theme and apply any theme with a single click.
Select the Theme dropdown and click on Manage Themes option.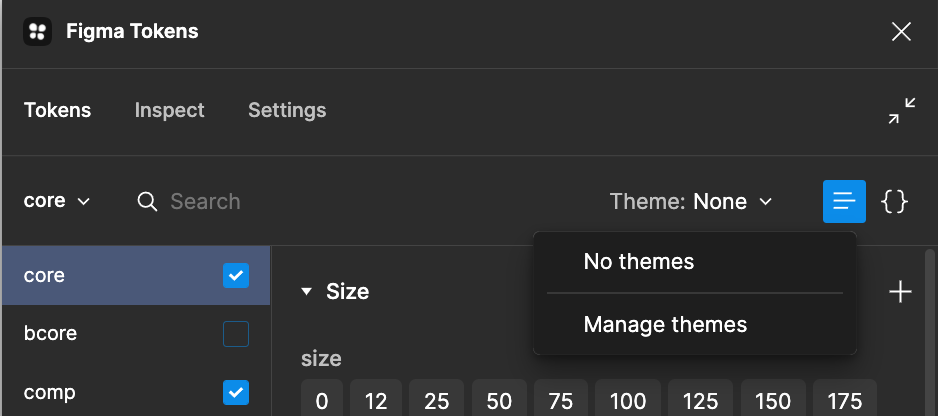 You can create a new theme by clicking on New theme button.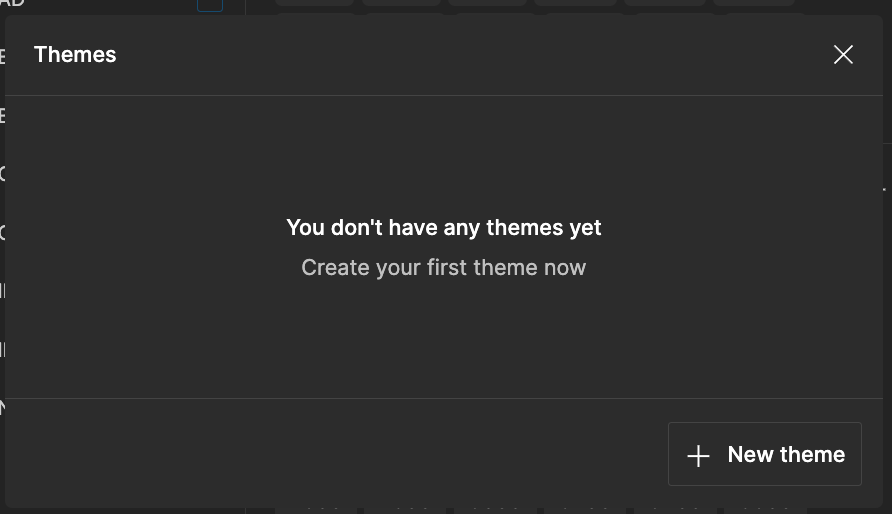 Enter the name of the theme, enable the token sets you want to be included in the theme and click on Save theme button. You can also set a token set as a source.
To apply a particular theme click on the Theme dropdown and select the theme you want to apply.