Composition Tokens
If you are on a Pro plan, you can now create and use composition tokens.
Composition tokens are a way to create a token that is a combination of other token types.
For example, you want to create a single token for a card that combines a color token, a border radius token, spacing tokens and a shadow token. This is now possible with composition tokens.
To create a composition token, click on the + button next to the Composition token section.

In the creation modal, enter a unique name and select the property (fill, borderRadius, width, height etc.) you want to add to the composition token.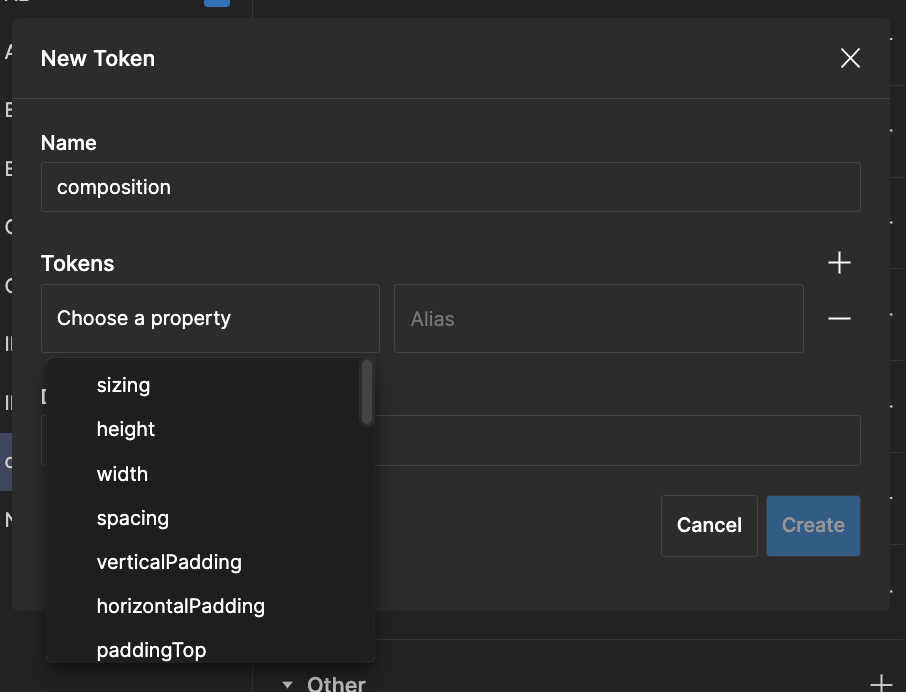 You can set a raw value or an alias token for the property.
To add another property click on the + icon, select the property and enter the value.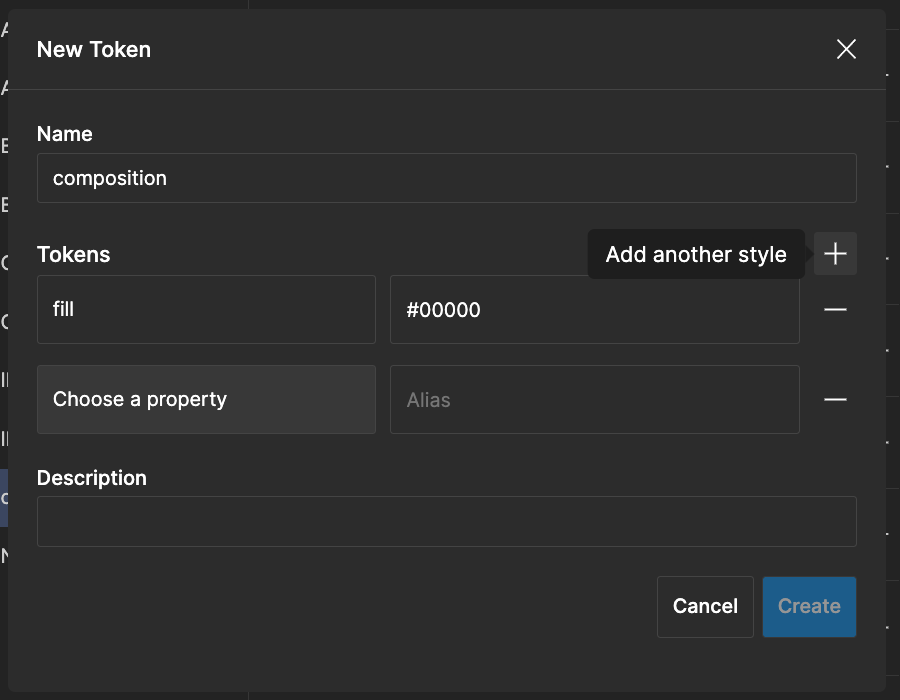 Click Create, the composition token can now be applied like any other token.