Branch Switching
Now you can view and switch branches of your remote sync.
Click the branch icon at the bottom of the plugin to see the list of branches.

Click on the branch name to view all the branches and select a branch you want to switch to.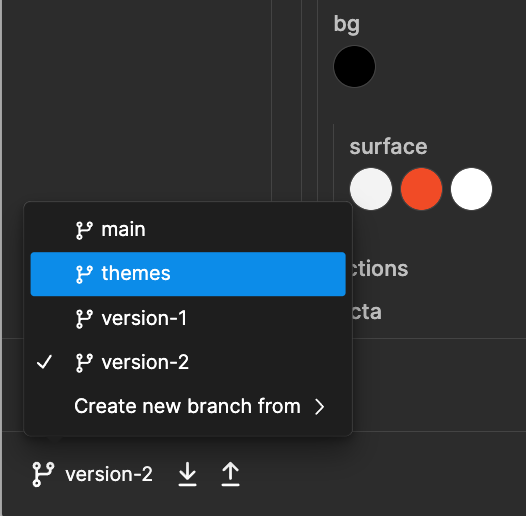 You can also create a new branch by clicking on Create new branch from and selecting the branch you want to duplicate.